I enjoy the deco look and warm sound of old tube-type radios. Since Silvertone was a Sears brand name, well, those are the ones I have to have around the house. 5 tube, 6 tube, 8 tube, tuning eyes, LW, Standard Broadcast, SW, spread band, superheterodyne, Radionet, ooh, ooh, I love old radio talk!
I will try and put some pix and descriptions of some of the old warriors that I (with eBay's help) have managed to adopt in the last few years.
Model # 4585 1937 Silvertone Console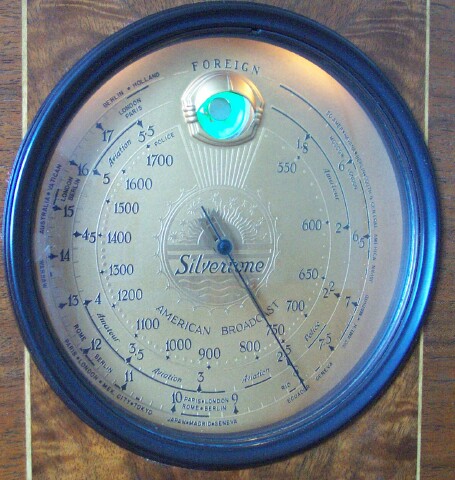 This beauty was fully restored when I got it, and it truly looks the part. Nothing like the cool round dial and the bright green tuning eye. I had to have it. Don't ask how much.